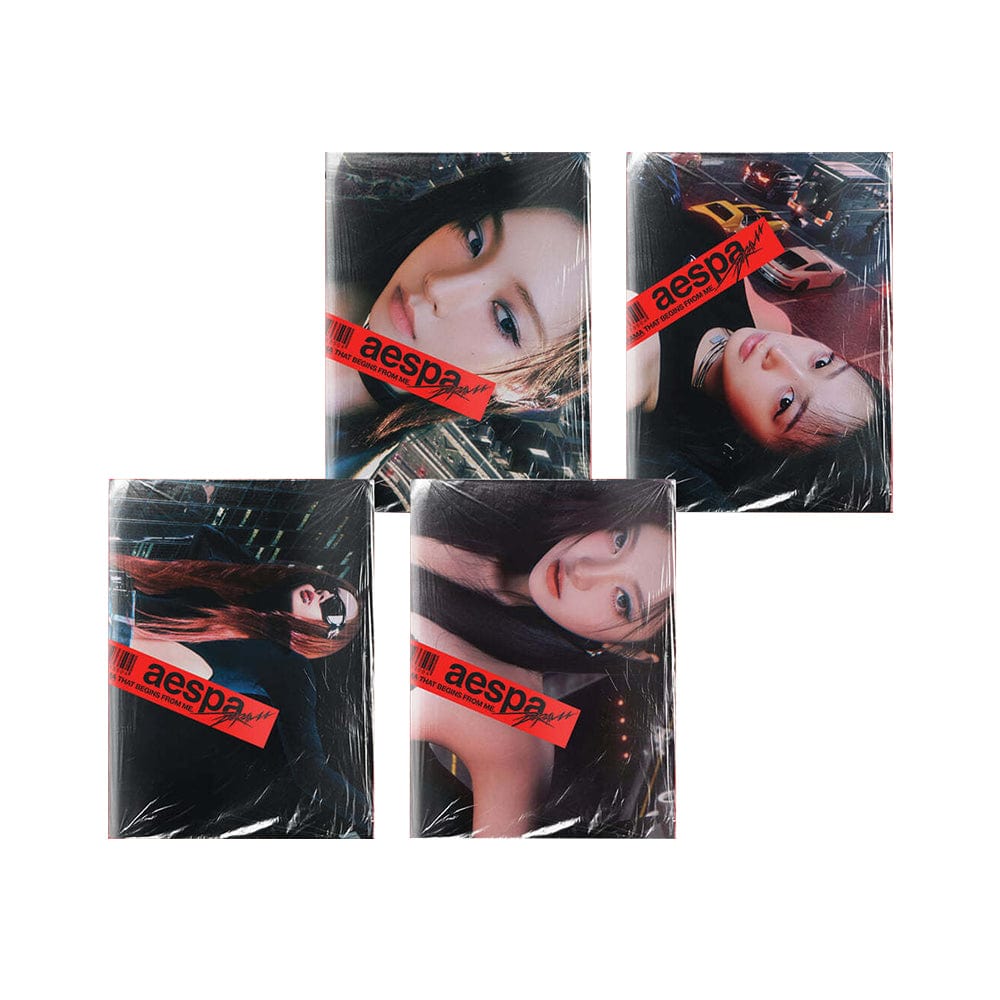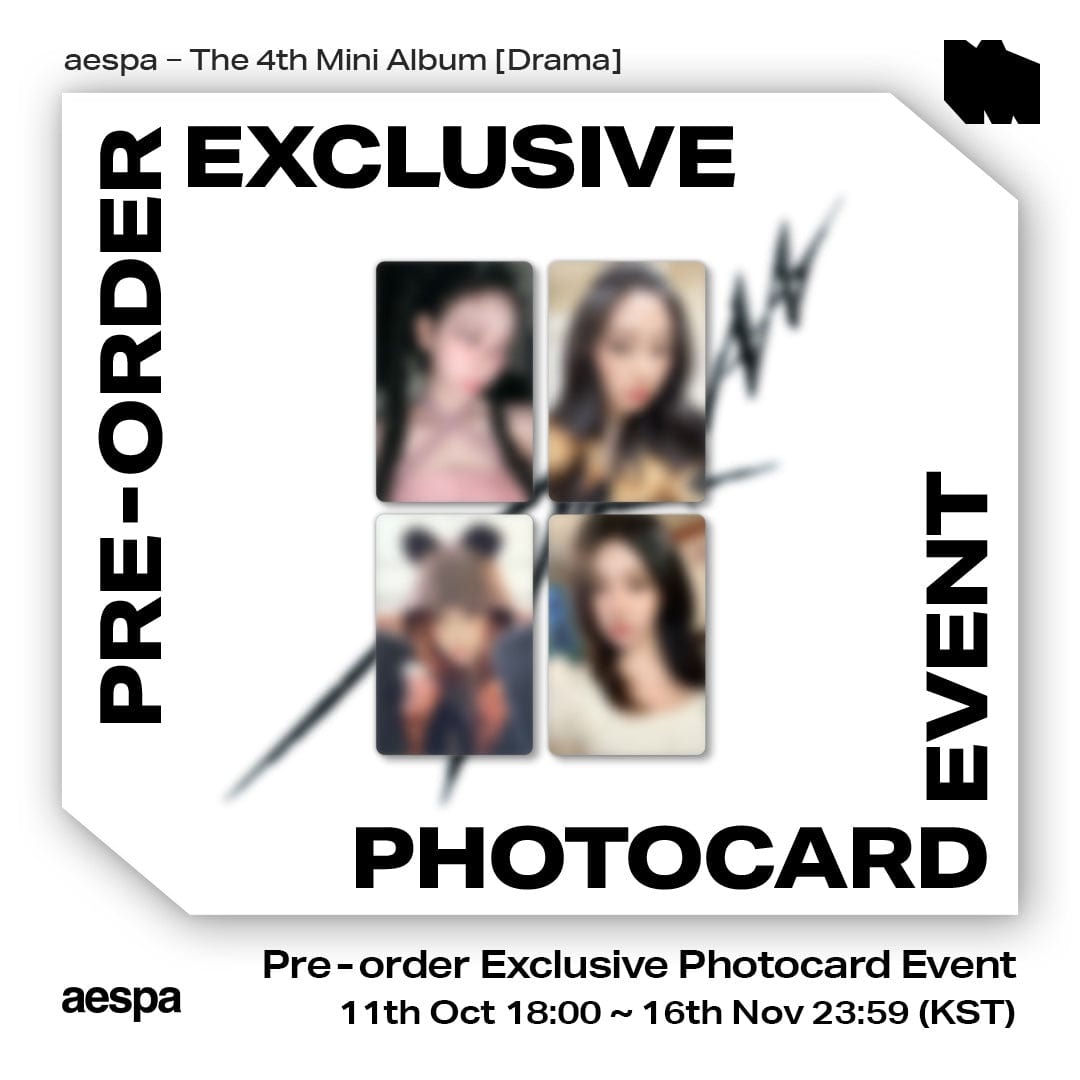 (PRE-ORDER EXCLUSIVE) aespa - The 4th Mini Album [Drama] (Giant Ver.)
Label
Artist
Release date
Pre-Order Exclusive Photocard EVENT


-Event Period
19 Oct 18:00 ~ 16 Nov 23:59

-Gift
1 random out of 4 exclusive photocard per album purchase
(1 Photocard per album)

*Buyers before the event opens will also be given.

*Out box is to only protect contents inside therefore out box damage cannot be a reason for a return or exchange. Please take an un-boxing video in case of defective or missing contents inside.

aespa - The 4th Mini Album [Drama] (Giant Ver.)
[Release date : Nov 10th, 2023]

[Album Information & Contents]

- 4 Versions
- will update soon :)
[Track List]
1. will update soon :)