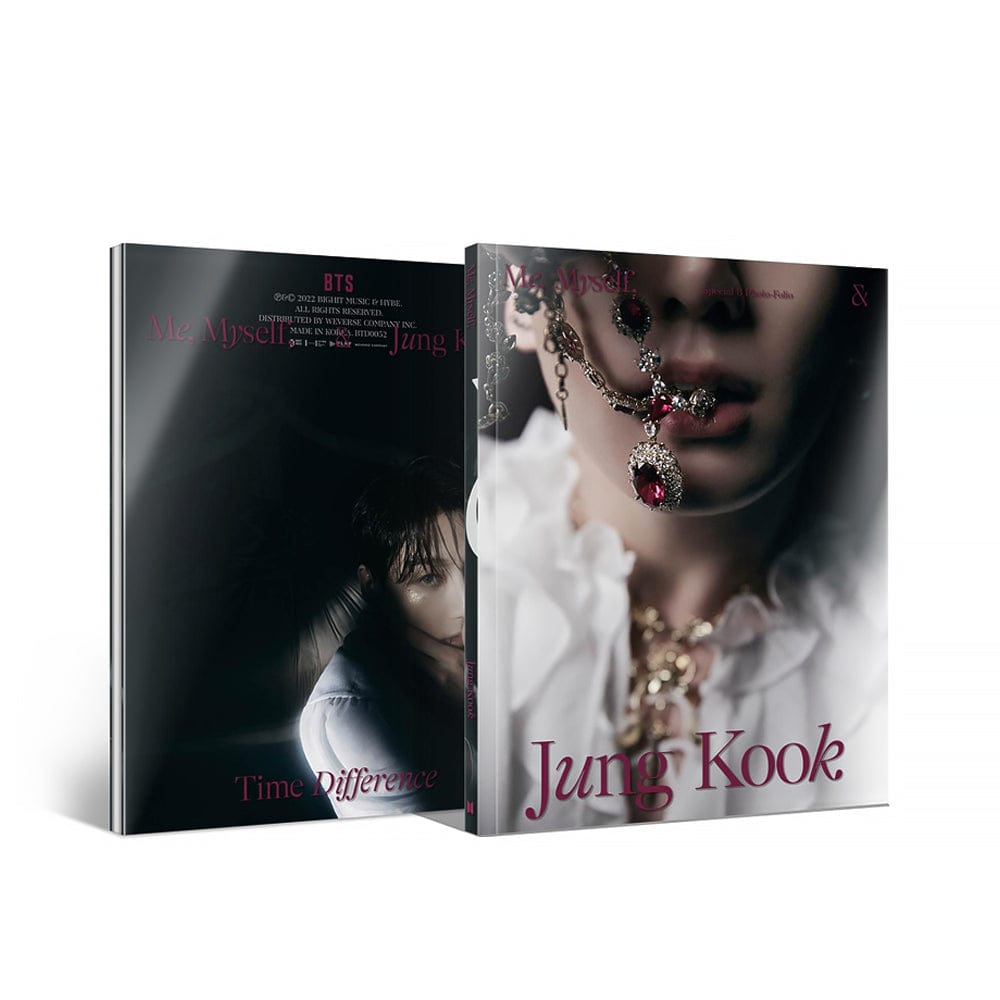 Jung Kook - Me, Myself, and Jung Kook 'Time Difference' Special 8 Photo-Folio
Label
Artist
Release date
*Out box is to only protect contents inside therefore out box damage cannot be a reason for a return or exchange. Please take an un-boxing video in case of defective or missing contents inside.
Jung Kook - Me, Myself, and Jung Kook 'Time Difference' Special 8 Photo-Folio 
[Release date : 2nd Pre-order, Sep 30th, 2022]

[Information & Contents]
- Pet Cover + Photobook
- Mini Poster
- Folded Poster
- Postage Stamp
- Photocard
- Jung Kook's Item (Photo Coaster)

The concept of the photobook expressing the "Time Difference" between the day and night,
shows how a human becomes vulnerable to the sunlight (Day) the moment he turns into a vampire
but also how he becomes a complete vampire in a pitch black darkness (Night)
with his inner self expressing hunger and thirst for power unlike his all the more attractive and beautiful appearance.

In this photobook which will show a variety of rich emotions and visual fun with Jung Kook's idea, we get to see about 80 pages of photos of powerful, never-before-seen aspects of Jung Kook beautifully portrayed in colors red, gray and black.
The photobook also includes a mini poster, folder poster, stamp, photo card and a random photo card.
Also, a wine coaster inspired by a full moon which symbolizes vampires is a special item you cannot miss out on!

At the end of the photobook, there is also a secret section that will make ARMY get excited for what's to come next.

This photobook was made using naturally dissolved paper, eco-friendly ink and biodegradable PLA packaging material.

BTS Special 8 Photo-Folio planned for each member will show their different characteristics and its first photobook, Special 8 Photo-Folio Me, Myself, and Jungkook "Time Difference" will be available for presale on August 18 and be officially released on September 1st.