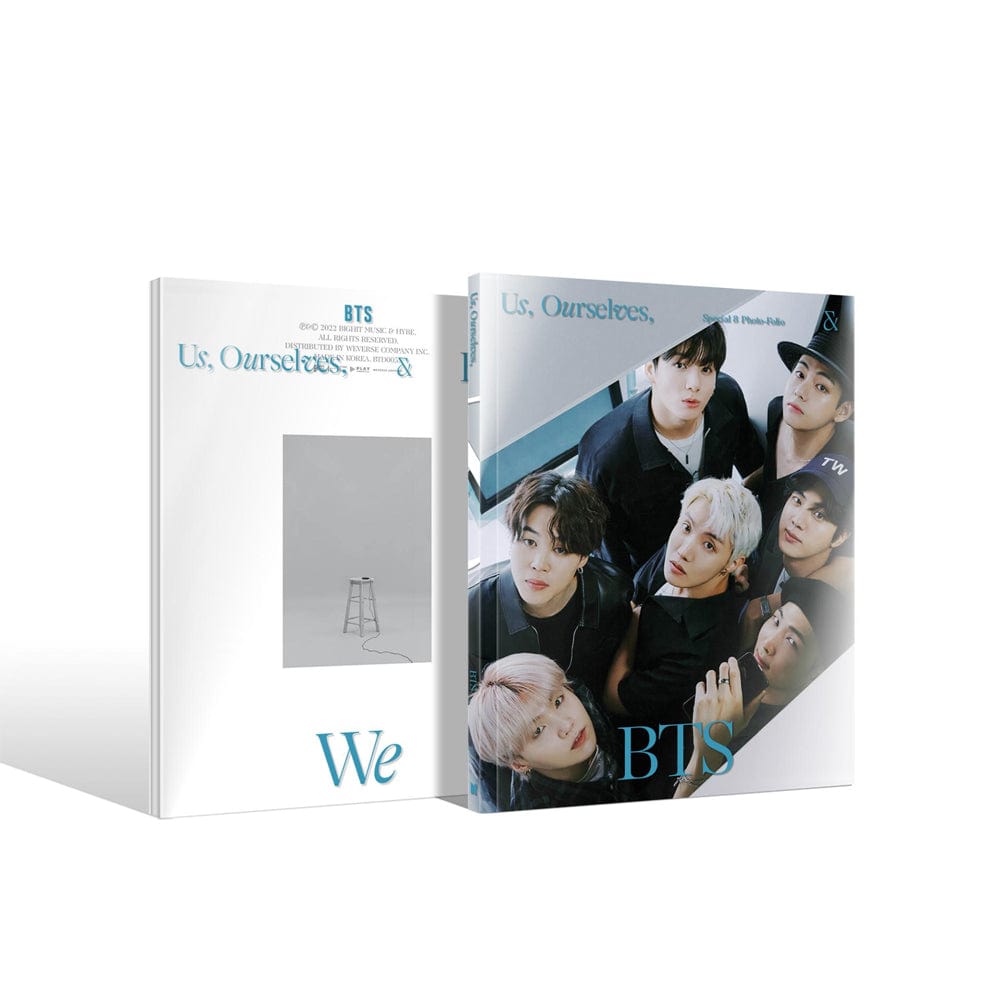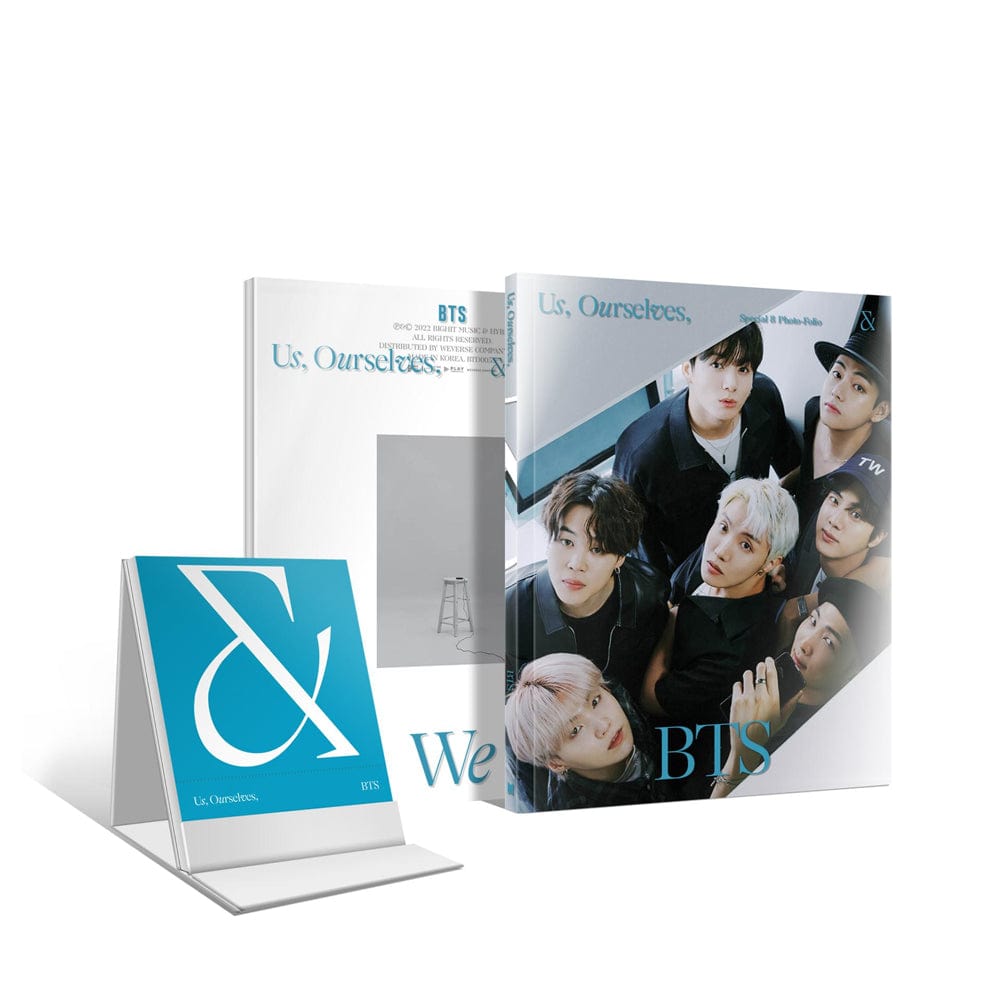 BTS - US, Ourselves, and BTS 'WE' Special 8 Photo-Folio
Label
Artist
Release date
*Out box is to only protect contents inside therefore out box damage cannot be a reason for a return or exchange. Please take an un-boxing video in case of defective or missing contents inside.
BTS - US, Ourselves, and BTS 'WE'
[Release date : Nov 7th, 2022]

[Information & Contents]
- Pet Cover + Photobook
- Mini Poster
- Folded Poster
- Postage Stamp
- Photocard
- BTS's Item (Instant Photo)

+ For Set option
- Calendar
- Outbox (Available with first printing only)
are included additionally.