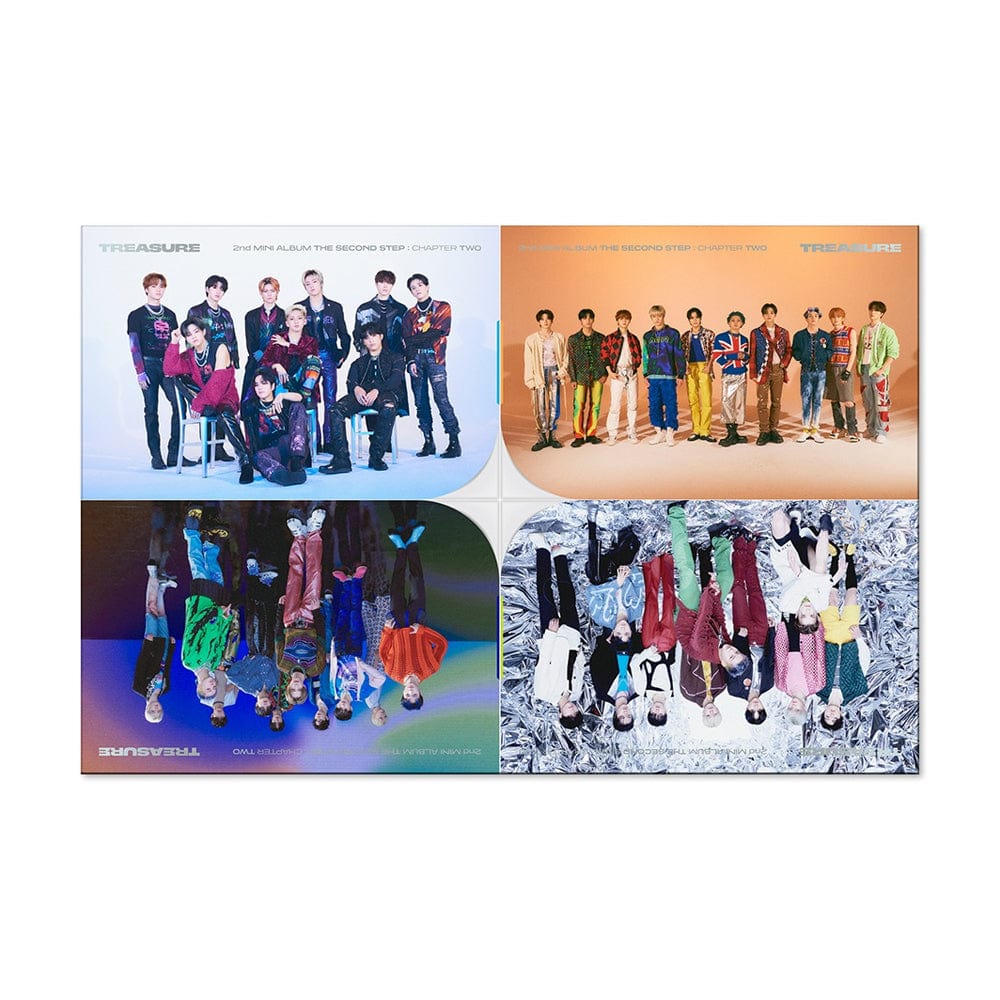 TREASURE - THE SECOND STEP : CHAPTER TWO 2nd Mini Album (YG TAG ALBUM)
Label
Artist
Release date
*Out box is to only protect contents inside therefore out box damage cannot be a reason for a return or exchange. Please take an un-boxing video in case of defective or missing contents inside.
TREASURE - THE SECOND STEP : CHAPTER TWO YG TAG ALBUM
(Random version / Different versions will be provided if you purchase more than one album)
[Release date : Oct 5th, 2022]

[Album Contents]
- 4 Versions [CASE A, CASE B, CASE C, CASE D]
- Case
- Random Selfie Tag Card
- Lyrics Photocard Set
- Random Unit Photocard
[Information About YG TAG ALBUM]
YG TAG ALBUM is a paper album designed by NEMOZ, with an environmentally friendly technology called "NEMO CODE". 
1) Download YG X NEMOZ application to your smartphone and register.
2) Scan back side of your TAG CARD "NEMO CODE" in your YG x NEMOZ app.
3) Register your YG TAG ALBUM.
4) You can enjoy various contents like videos, and photos when you scan TAG CARD. For global fans, 12 languages are provided.
5) YG TAG ALBUM is counted towards Hanteo Chart.

[Track List]
1. Hello
2. VolKno (CHOI HYUN SUK x YOSHI x HARUTO Unit)
3. CLAP!
4. 고마워 (THANK YOU) (ASAHI x HARUTO Unit)
5. 묻어둔다 (HOLD IT IN)